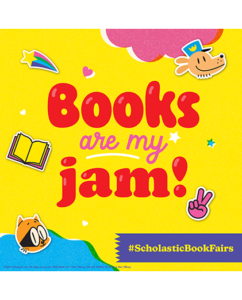 September 28 & 29
Hours:
Before School:
8:15 – 8:45 a.m.
Lunch Recess:
11:15 a.m. – 1:15 p.m.
After School:
3:30 – 8:00 p.m.
(September 29th – CLOSED when school dismisses at 1:50 p.m.)
Rules:
Students will only be allowed to enter if they bring money.
We recommend students know what they want to purchase ahead of time or come with an adult.
Students who ride a bus will not be allowed in the book fair after school on September 28th.
Volunteers Needed!


In order to keep the book fair open, we need volunteers!

There are volunteer opportunities to help set up, run the cash registers, and clean up. It really is so much fun to see the kids' excitement! Book fair proceeds help send students on field trips and buy books for the school. 

Please use the sign-up genius below. You must have an approved volunteer application for the current school year.